Websites to Grow Your Business
While website technology has evolved to meet the dynamic world of mobile technology over the past decade, we've also learned how visitors want to engage with website content and what drives them to take action.
When Delta4 Digital builds a website – whether for a corporate brand, a local brand, or a community – our goal is to make it as easy as possible for visitors to get to the content they want and take action. Achieving this requires an intentional, strategic approach to design, code, and content.
We need to make Google happy so they'll send visitors to your sites. We need to make your visitors happy so they'll engage with your business. And we need to make you happy by providing the data you need for management.
It's what we do well – helping clients make the best decisions to manage goals and budgets to deliver the best ROI.
And Manage Your Business
Today, what we define as 'websites' is really a range of possibilities for creative marketing to both your external customers, as well as your internal customers. 
Need an employee intranet? With today's technology, you can throw out the old folder-based drive format and offer your employees an easy-to-navigate, beautiful online experience.
Have a unique operational problem that can be solved with a custom solution? Our Tymbrel website platform allows for easy integration.
Need Marketing to be able to tell Ops exactly how many leads they've delivered. We can build BI tools where your teams can share data.
Tell us what you want to achieve. We'll take it from there.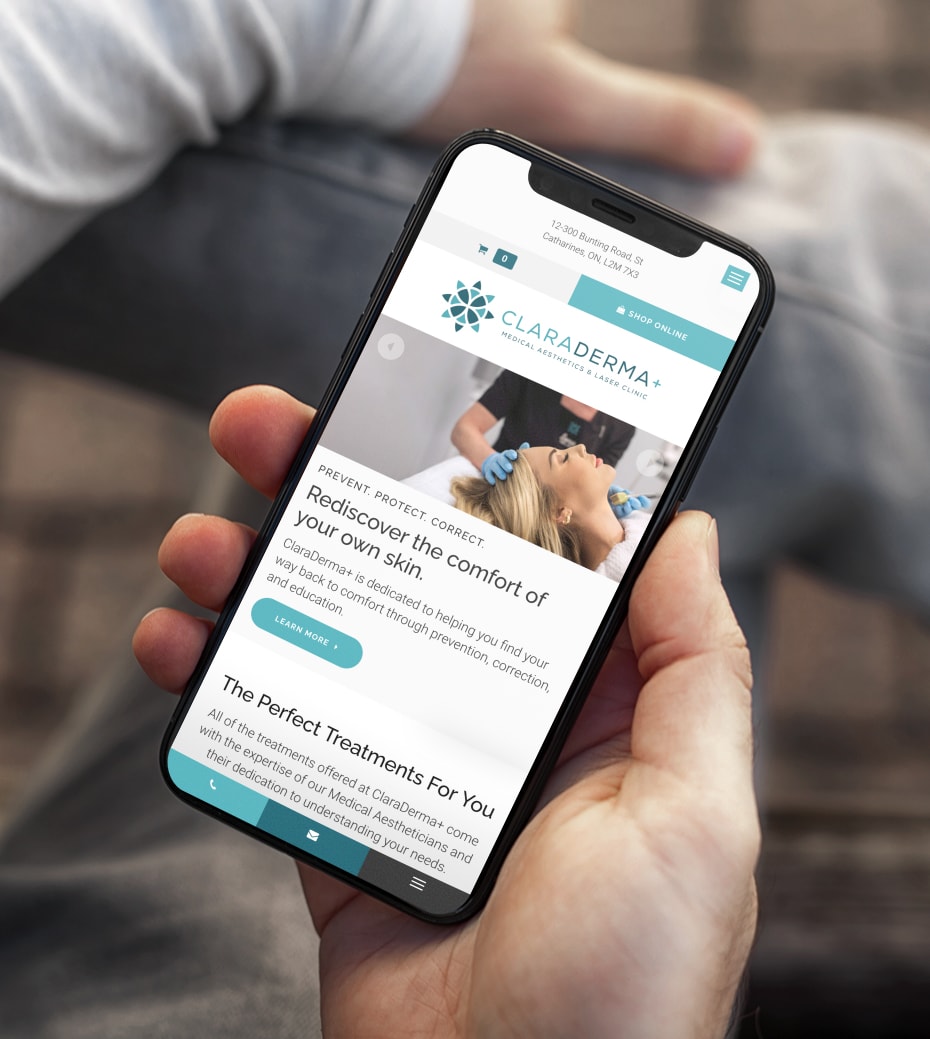 Integrated Website Properties
Host, integrate, and manage all your website properties on a single, stable platform.
The Fundamentals Of Smarter Websites®
Pragmatic and focused designs, with the ability to track customer conversions, make our websites smart business partners.
Strategic
The foundation for all design, content, and action on a site is grounded in clear target market identification to curate each user experience and maximize website engagement.
Scalable
Properly strategized websites with solid technical and graphic design foundations built with an easy-to-use content management tool allow for complete and flexible roll-out strategies. 
Responsive
A cohesive experience across all devices and screen sizes is imperative for a website to be functional and accessible as it directly impacts engagement, lead generation, and conversion.
Searchable
Searchability assists users on a site looking for particular content, while also helping Google connect potential leads to your website through Search Engine Optimization (SEO).
Trackable
With a direct integration of Google Analytics, Google Tag Manager, and Google Search Console, websites built on our platform are inherently trackable so you can always report on real results.
Accessible
An accessible website leverages a number of elements such as design, links and descriptions, and custom code to create optimal experiences for visitors with disabilities.
Translatable
For organizations in multi-cultural environments, bilingual websites offer the ability to communicate and do business with customers in the language of their choice.
Shareable
Strategies for sharing content can drive traffic and other opportunities to your website, positively impacting organic SEO results and allows for viewers to share content to their social media accounts.
Interested in learning more?
If our pragmatic, strategic approach to designing digital marketing and communications tools interests you, we'd love to talk.