Connect. Engage. Educate.
Long gone are the cumbersome, folder-based intranet-style portals of the past. With the Tymbrel platform, private member portals can be as engaging and intuitive as the best websites.
A private portal can help your business provide value-add member-based content to reward clients and build long-term loyalty. 
Member portals can also help you engage with your internal audiences effectively – employees, franchisee communities, senior management, board of directors, investors... any group to whom you want to offer private, protected content.
A member portal built with the Tymbrel software provides you with all the flexibility of a website design.
You'll be able to tailor each user's experience to their needs and manage access to specific content through a sophisticated permissions hierarchy for full pages or even sections of pages, keeping your valuable information and processes under tight security.
To get started, Delta4 Digital runs a thorough strategic analysis to understand what you want to achieve with your private portal(s). Then we guide you through a systemized development process to coalesce your ideas for portal functionality as you learn what is possible.
Exciting!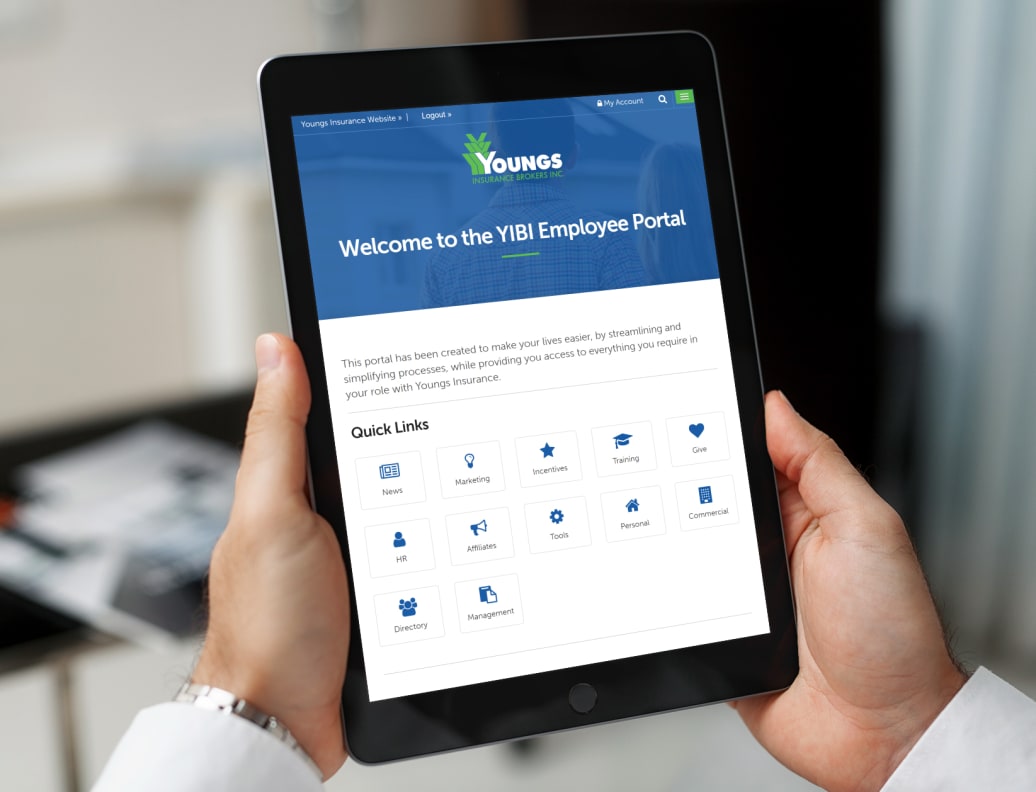 Interact With All Your Audiences
Member portals can be used to interact with and manage the marketing, operational, or resource needs of your business' audiences, internally or externally.
Employees
Manage your employees from one easily accessible and secure location for all of your operational, marketing, resource, and personnel needs.
Field Operations
Provide a safe and secure web-based portal to help your members in the field complete operational tasks and manage their teams and resources.
Member / Consumers
Protect premium content for a 'pay more get more' experience. Create vendor sections of your online store. The possibilities are endless!
Small Groups 
Create a permission-protected section on your employee portal or corporate website for groups such as investors, board of directions, volunteers, etc.
Member Portals To Manage Your Business
As your enterprise grows, leverage member portals in multiple ways for different facets of your business.
Scalable 
Whether a portal is for an online community or a repository for important documentation, we design it to evolve and grow, ensuring it continuously meets your needs.
Accessible 
Our member portals are hosted on Amazon Web Services. They're accessible 24/7 through any web browser, anywhere in the world, with blazing fast load speeds and zero downtime.
Securable
With our built-in permission-based account configurations, you can control who logs into your member portal, and even what information they see and have access to.
Integratable
The flexibility of our Tymbrel content management system allows you to streamline your systems by integrating your third-party tools directly with your member portal.
Trackable
We make member management easy with built-in tools to track your users, how many times they've logged in, last login times, and easy member group creation and assignment.
Customizable
Tailor your member portal to match your brand identity, and customize the features available to your users and the navigational structure they use to find the information they need.
Manageable
Build and manage custom user interactions within your portal with communications and task-based actions, complete with notifications to alert any administrators.
Reportable
Integrate your preferred BI Tools directly into a member portal for secure access to the data and insights you need to make informed decisions and grow your business.
Interested in learning more?
If our pragmatic, strategic approach to designing digital marketing and communications tools interests you, we'd love to talk.