Put Your Businesses On The Map
As your enterprise grows, maintaining connections with your businesses and facilitating connections to their audiences becomes a crucial part of stable and sustainable growth.
Directory websites act as a hub for information about each of your businesses to be stored and accessed by target audiences in your key demographics.
Easy To Find, Easy To Manage
With strategic and easy-to-search functionality, featuring customizable filters for things like service offering and location, you can provide a useful tool to your potential leads to connect them with any of your businesses.
At Delta4 Digital, we know a tool is truly efficient only if it's also easy to manage. Our strategic processes ensure that we're always considering the continued stability and scalability of the system so that, even at high growth rates, you'll be able to manage it with a minimum of resources.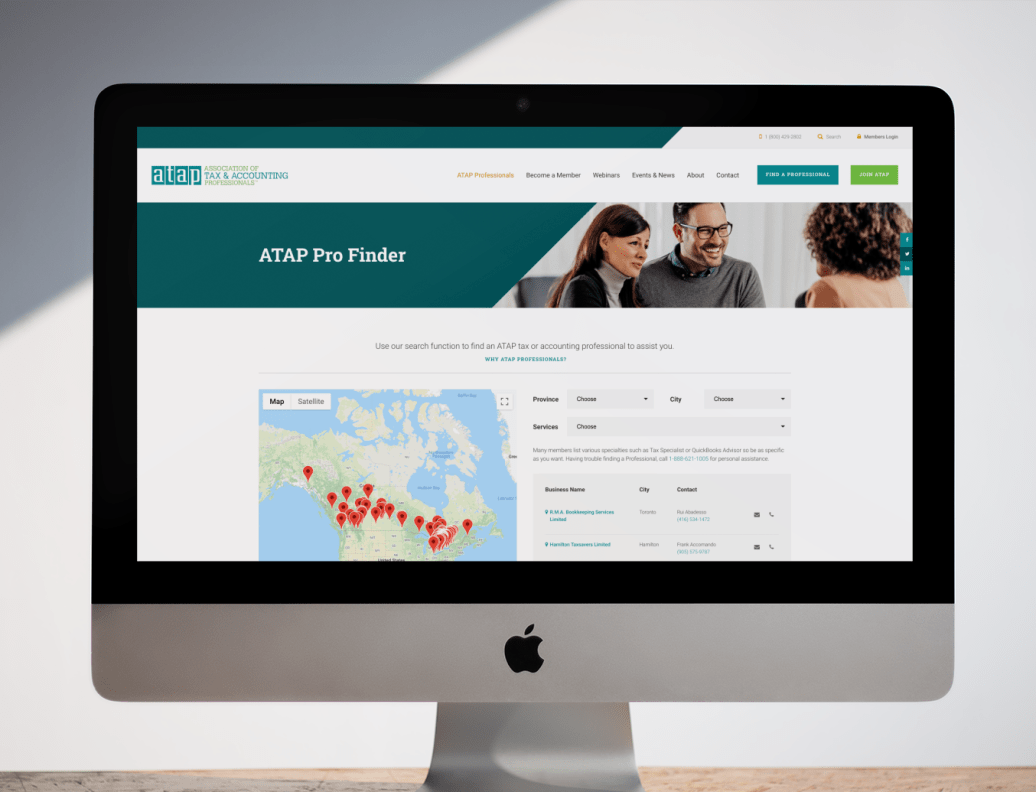 Expand Your Reach
Directories can be leveraged strategically to help you manage your operations, marketing, and resources across all of your businesses, while connecting them with potential leads.
Local Business 
Make it easy for existing and new clients to find your local businesses – providing both exposure and lead generation for your consolidated properties.
Corporate Directories
Keep track of the departments and resources of all of your businesses with one easy-to-use tool that can be dynamically filtered.
Member Directories
Drive member engagement by pairing a directory with a member portal, creating a searchable network that's easy to manage and grow.
Staff Directories
Easily manage your corporate staff, and the staff of all of your businesses, in one categorical tool that helps you keep your audiences in touch.
Interested in learning more?
If our pragmatic, strategic approach to designing digital marketing and communications tools interests you, we'd love to talk.