King & Bay
Custom Clothing (INT)
About King & Bay
For over a decade, discerning clients have trusted the Master Clothiers at King & Bay in Toronto to interpret their personal style through custom-designed business and wedding suits.
Merging the needs of two client streams, King & Bay has expanded its offering to include uniquely curated corporate events with elegant custom gifting for both men and women.
How We Help
King & Bay is changing the game in the custom and bespoke menswear industry. And they're doing it as the company grows exponentially.
The strategic guidance we offer for both digital marketing initiatives and operational efficiencies is foundational to this growth.
With all aspects of their technology needs integrating into a seamless digital footprint – from client proposals to custom ordering software – the ROI on their investment in technology is maximized.
When we say the D4D team has been an indispensable part of our team over the past 4 years it is an understatement. Under their experience and guidance, we have evolved our approach to digital marketing and operations, streamlining our focus to initiatives that deliver quality leads and reinforce the luxury of our brand. We are grateful for their steadfast commitment to us and our business.
Services
Strategic Consulting
Brand Evolution
Custom Website
Proposal & Sales Landing Pages
Digital Marketing (PPC)
Content Marketing & SEO Strategies
Custom Programming Solutions
3rd Party Software Integrations
Operations & Systems Consulting
Discover the possibilities of a new style of success.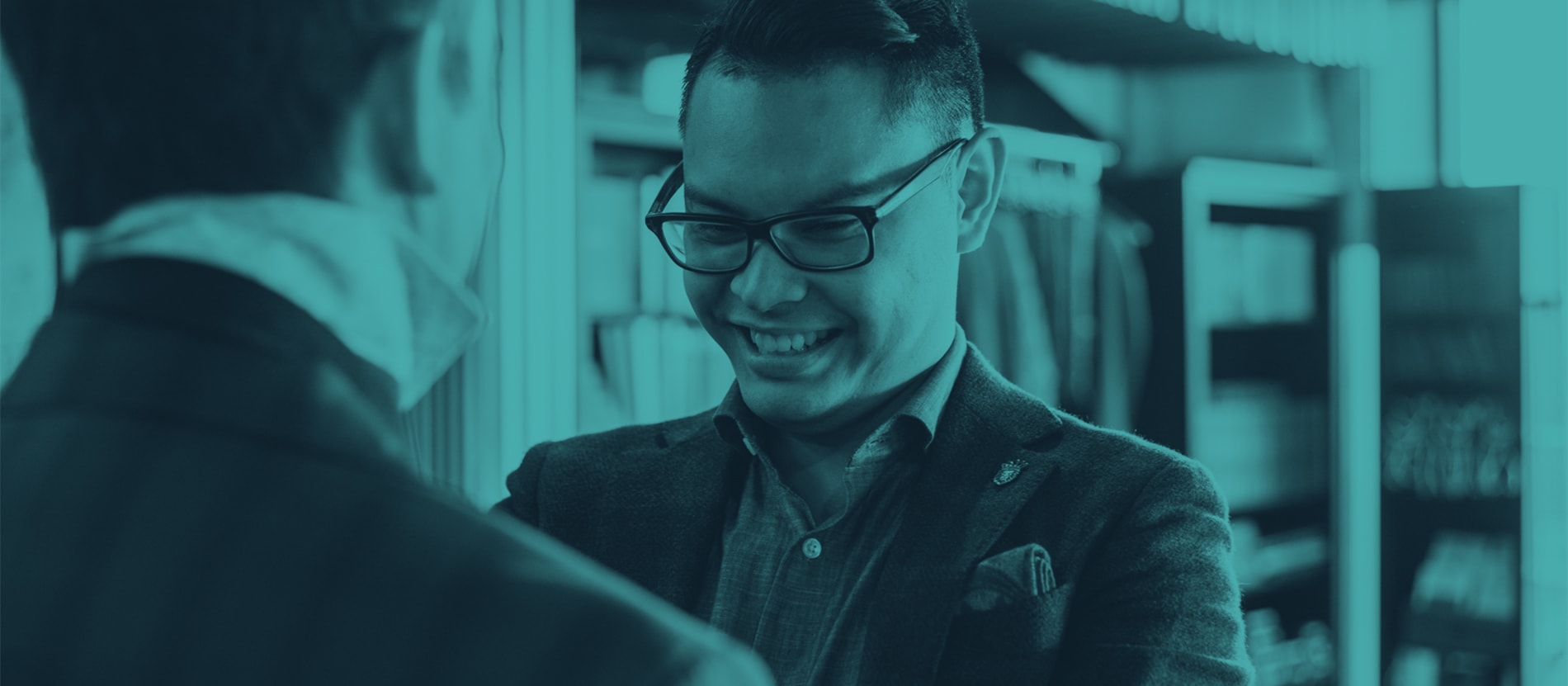 Take a Look
Here are a few examples of the work we've done for King & Bay.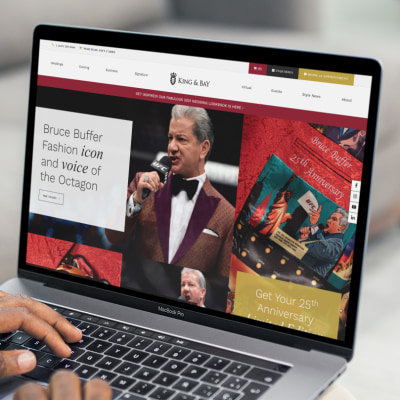 Mini-site on Corporate Website
Developed for style icon Bruce Buffer, this 'mini-site' is hosted inside the corporate site, with a vanity URL for social media marketing.
Strategic Design
Ecommerce
Content Development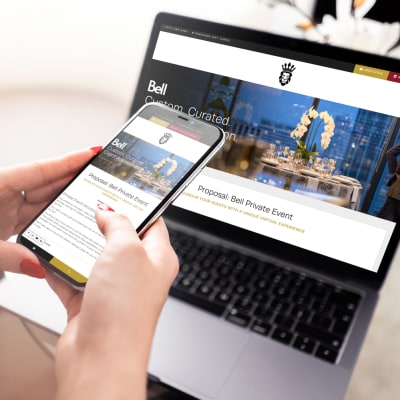 Proposal & Sales Landing Pages
PDFs and word docs are so 'old school'. Private proposal landing pages on the corporate website streamline sales and marketing initiatives.
Strategic Use of Tymbrel
Templated Format
Integration with SalesForce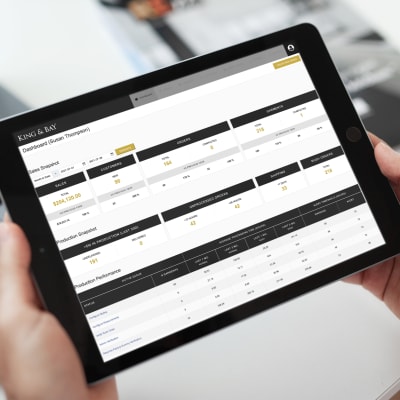 DressCode Custom Software
King & Bay's unique approach to custom menswear design requires a customized operations tool that can evolve with business processes.
Strategic Consulting
Custom Programming
Integration with SalesForce